Something very inspiring, that touches your heart when you travel to Angola or any other African country, is the honesty and the simplicity of the children smiles.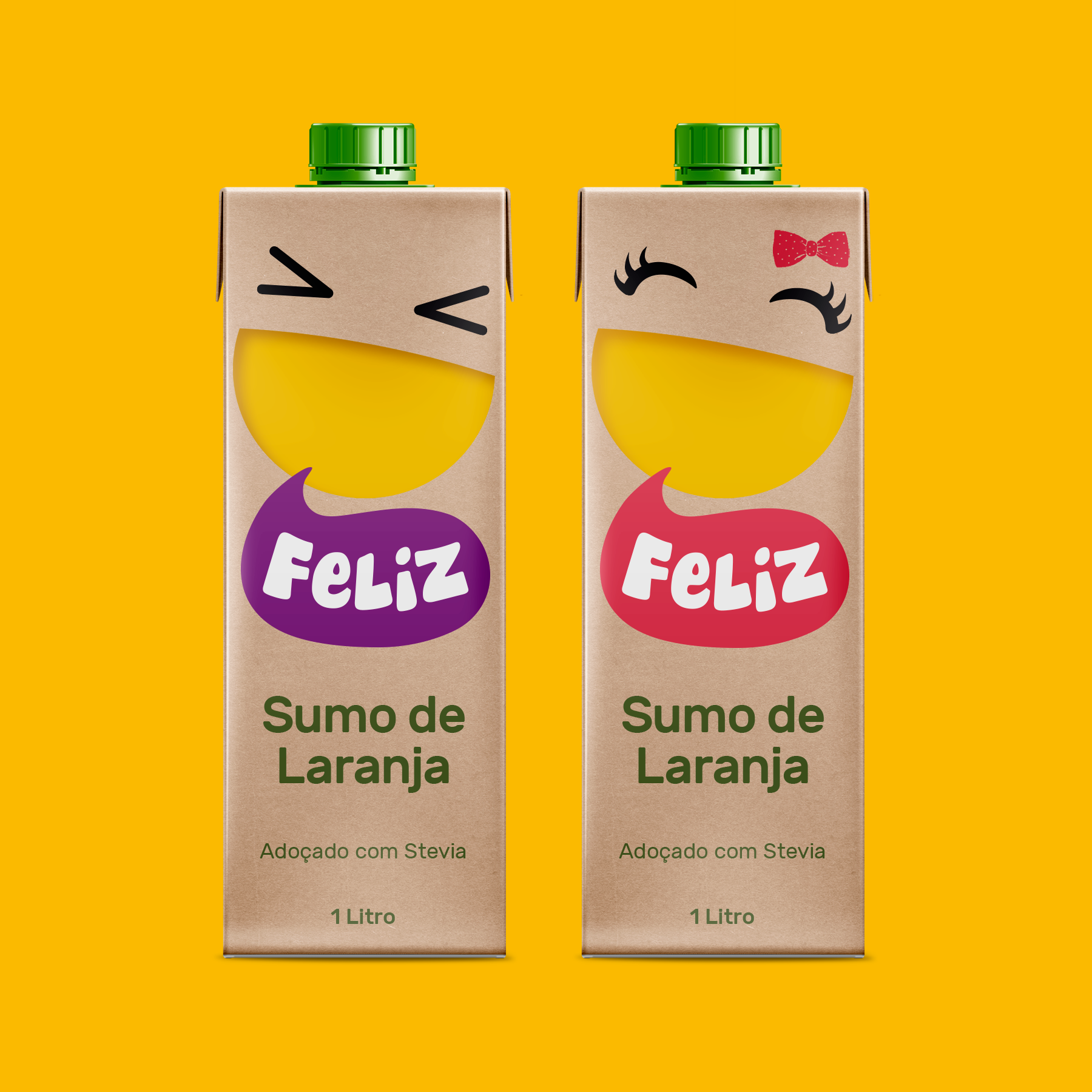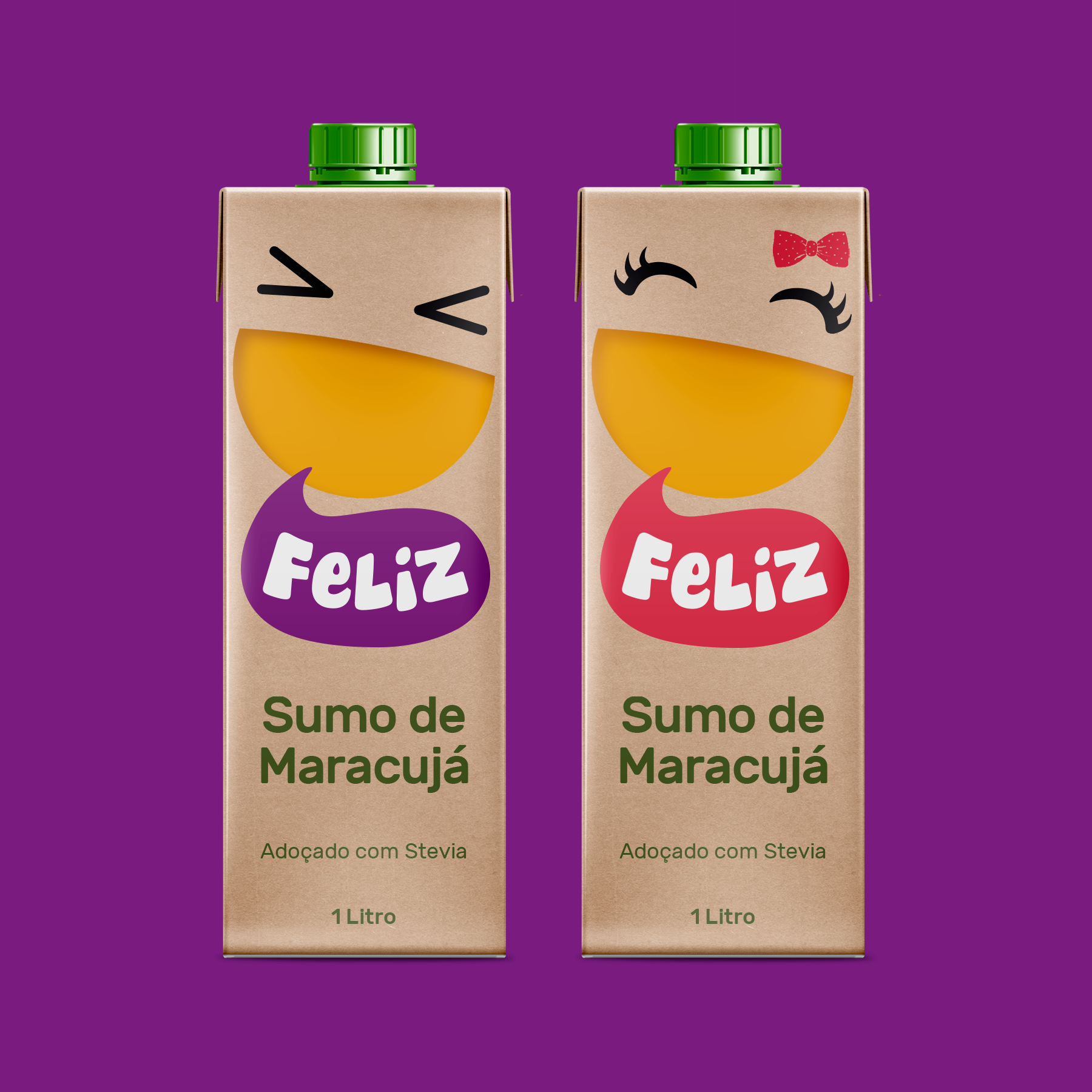 Our team was challenged to design a new brand and packaging for Feliz, a private label from Angola that aimed to introduce in the country a new range of healthier and more natural foods.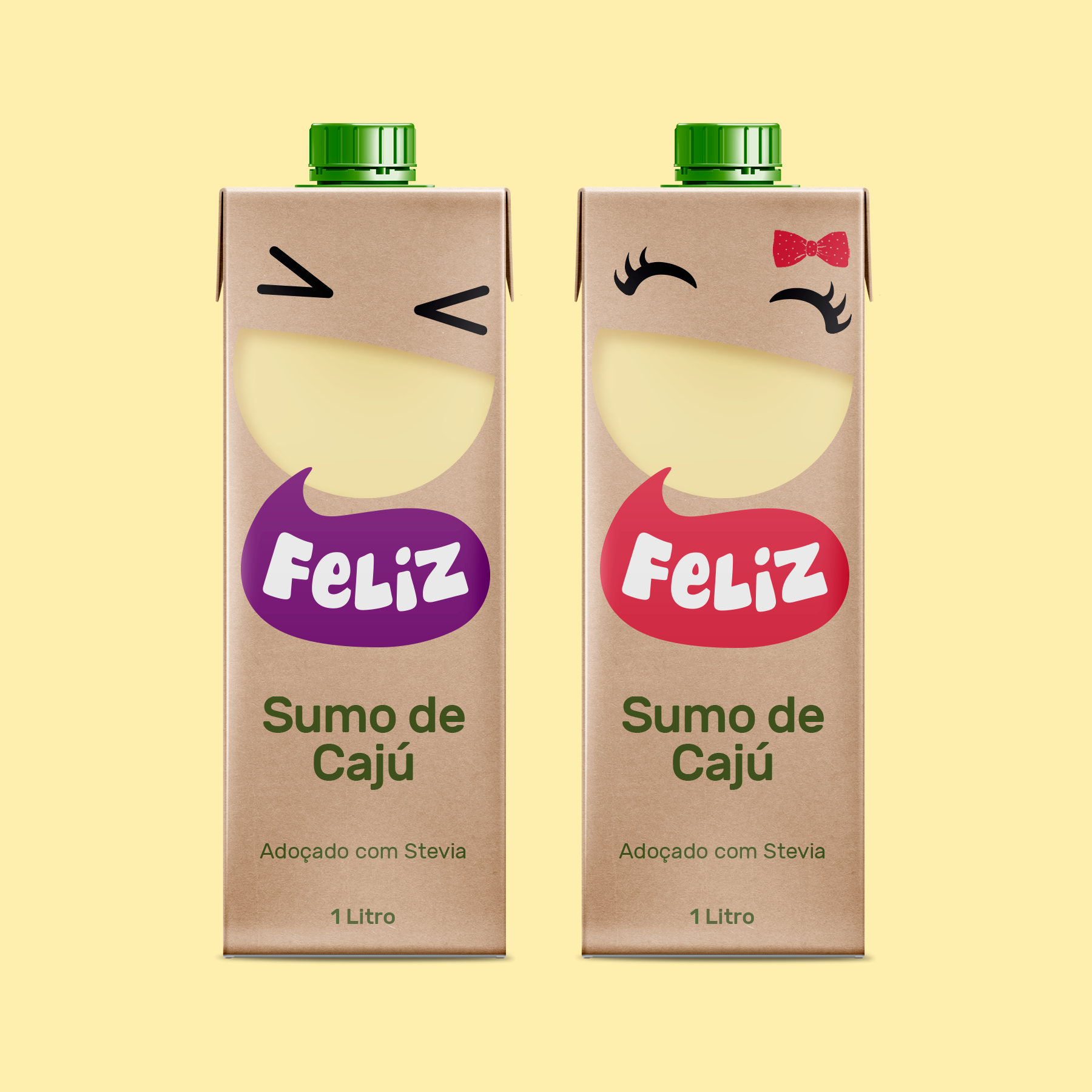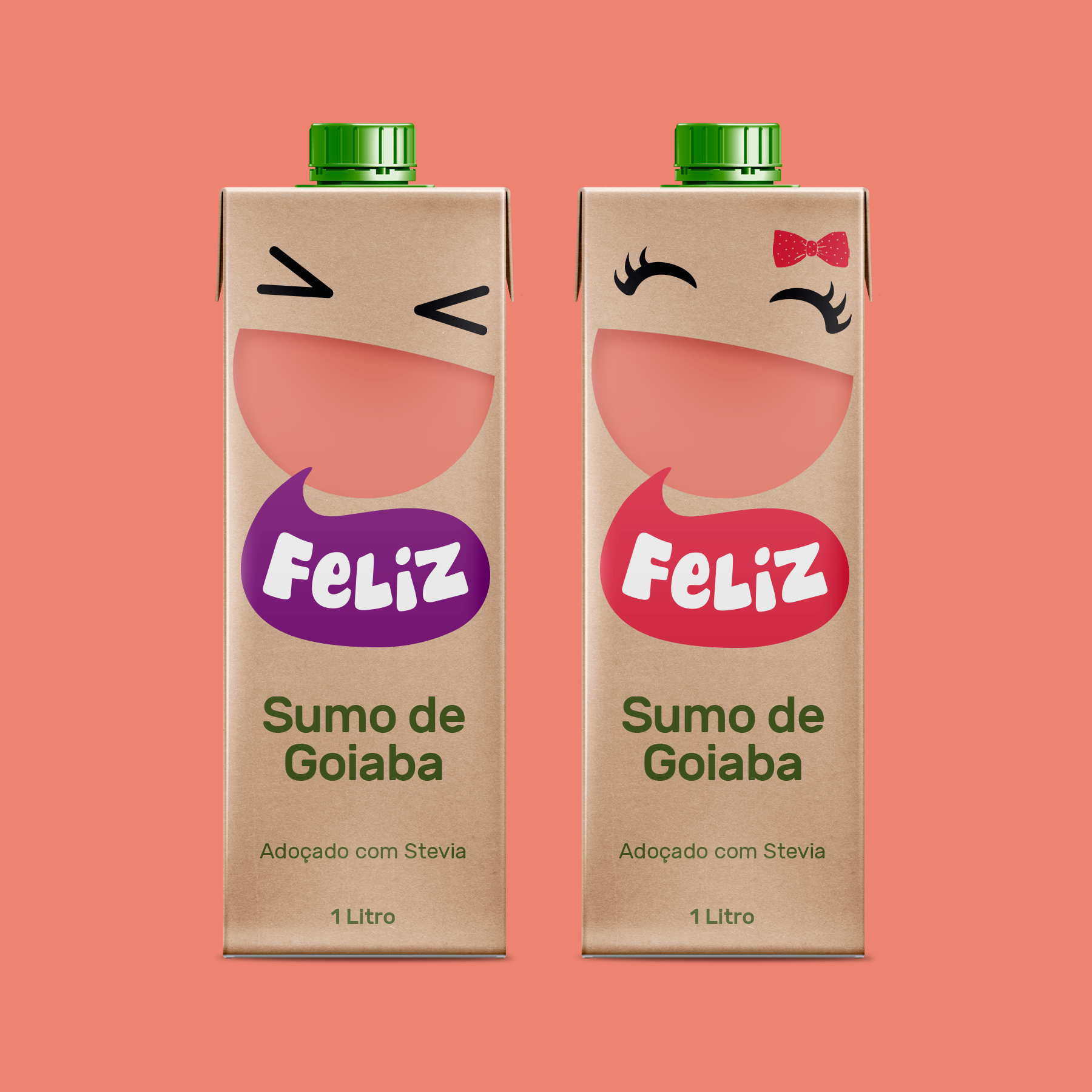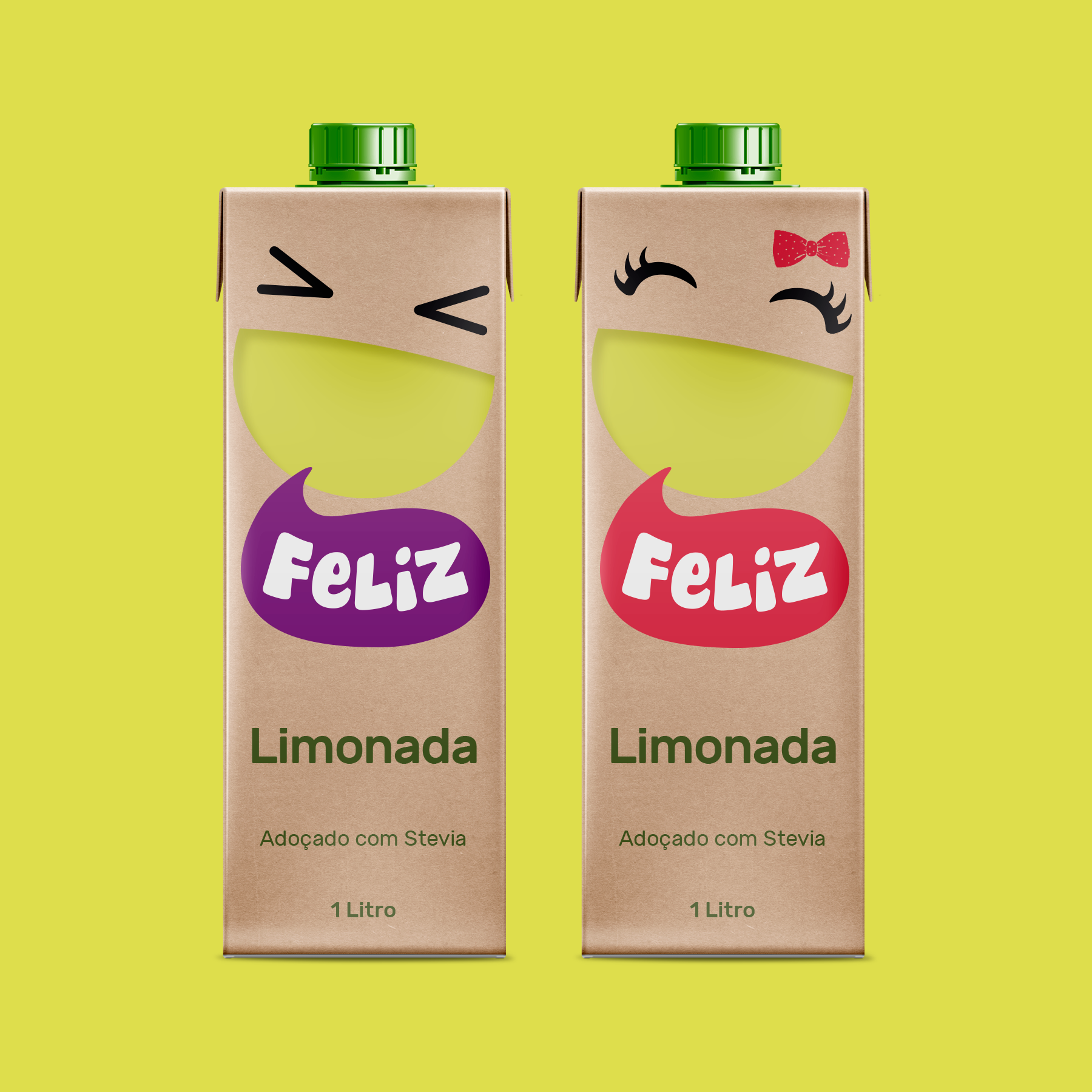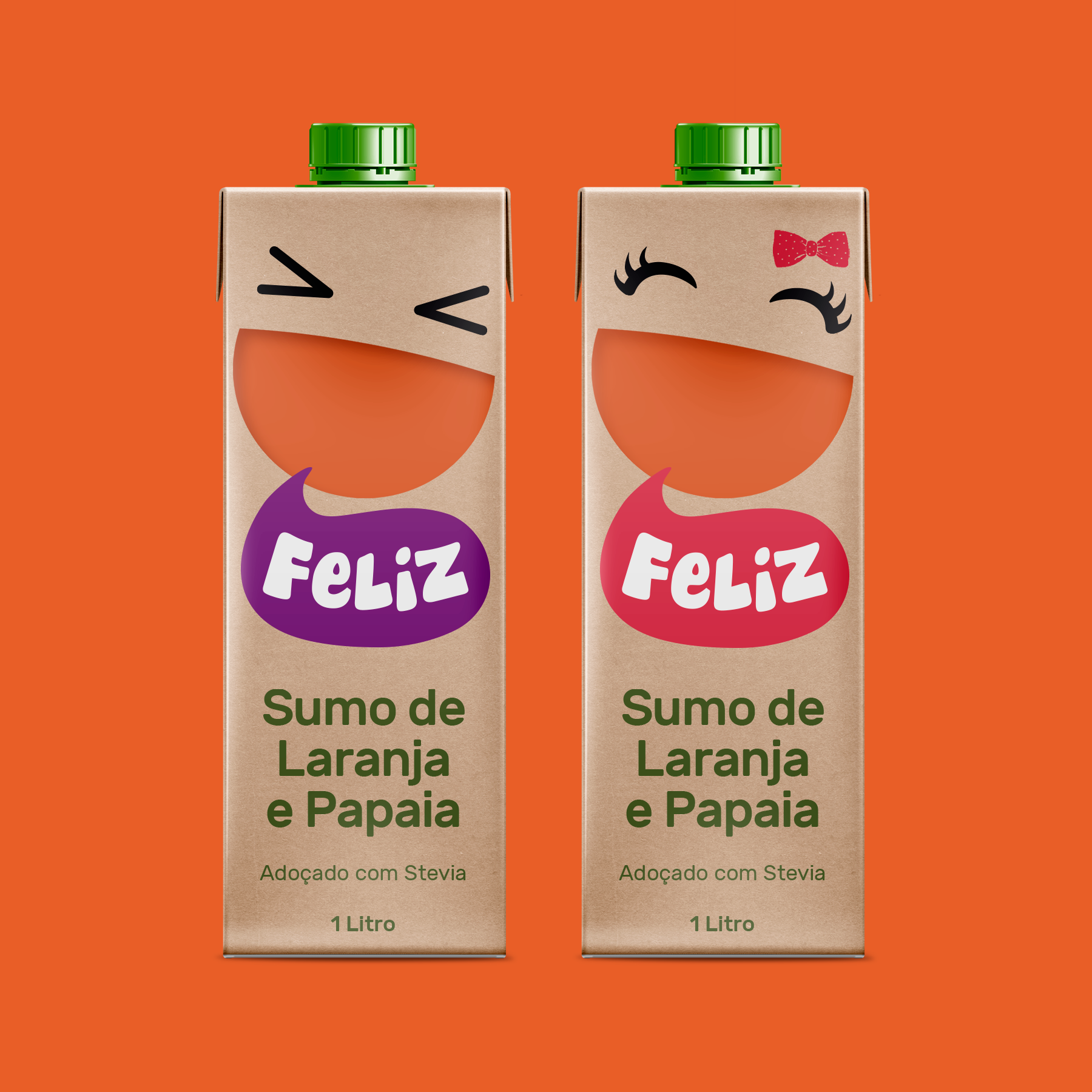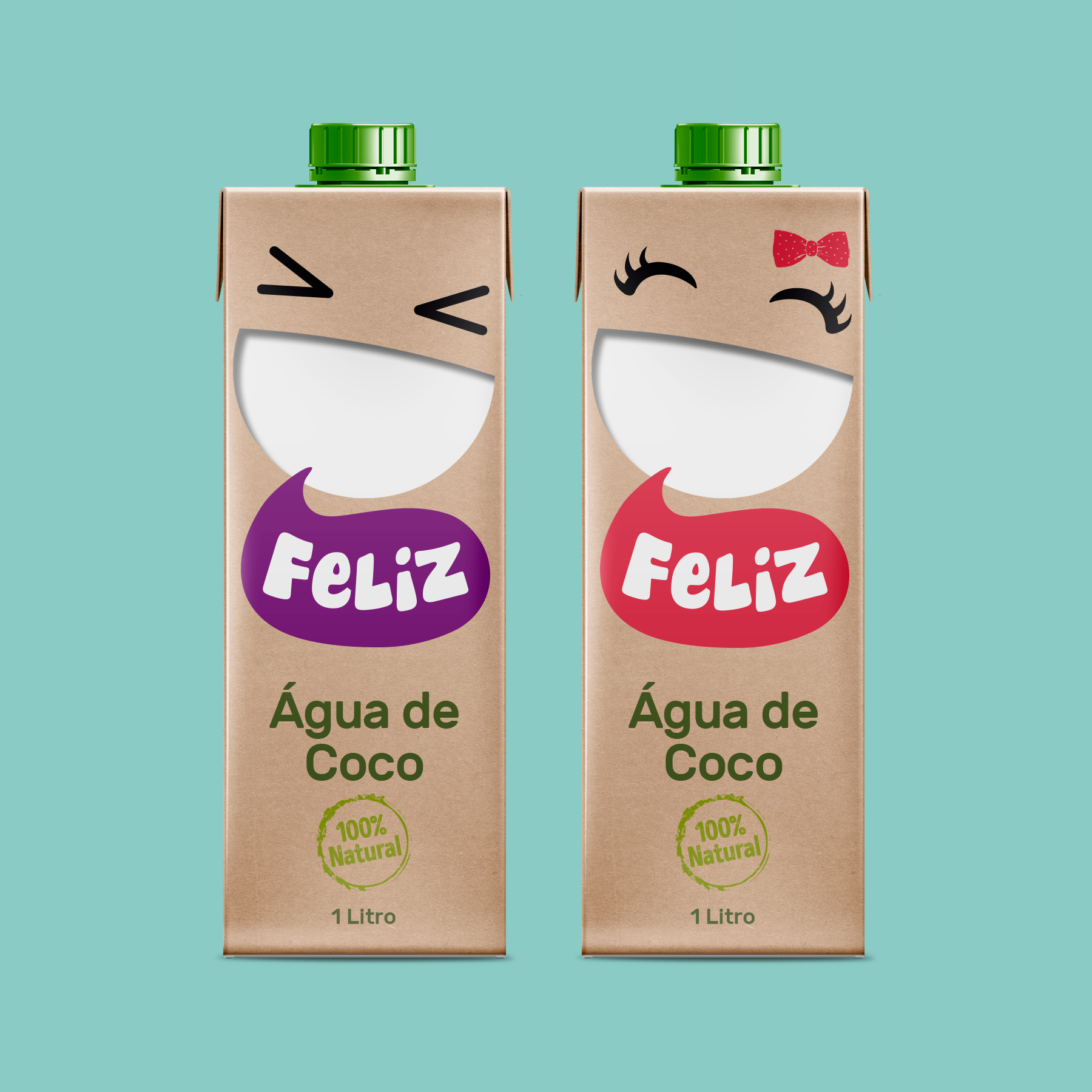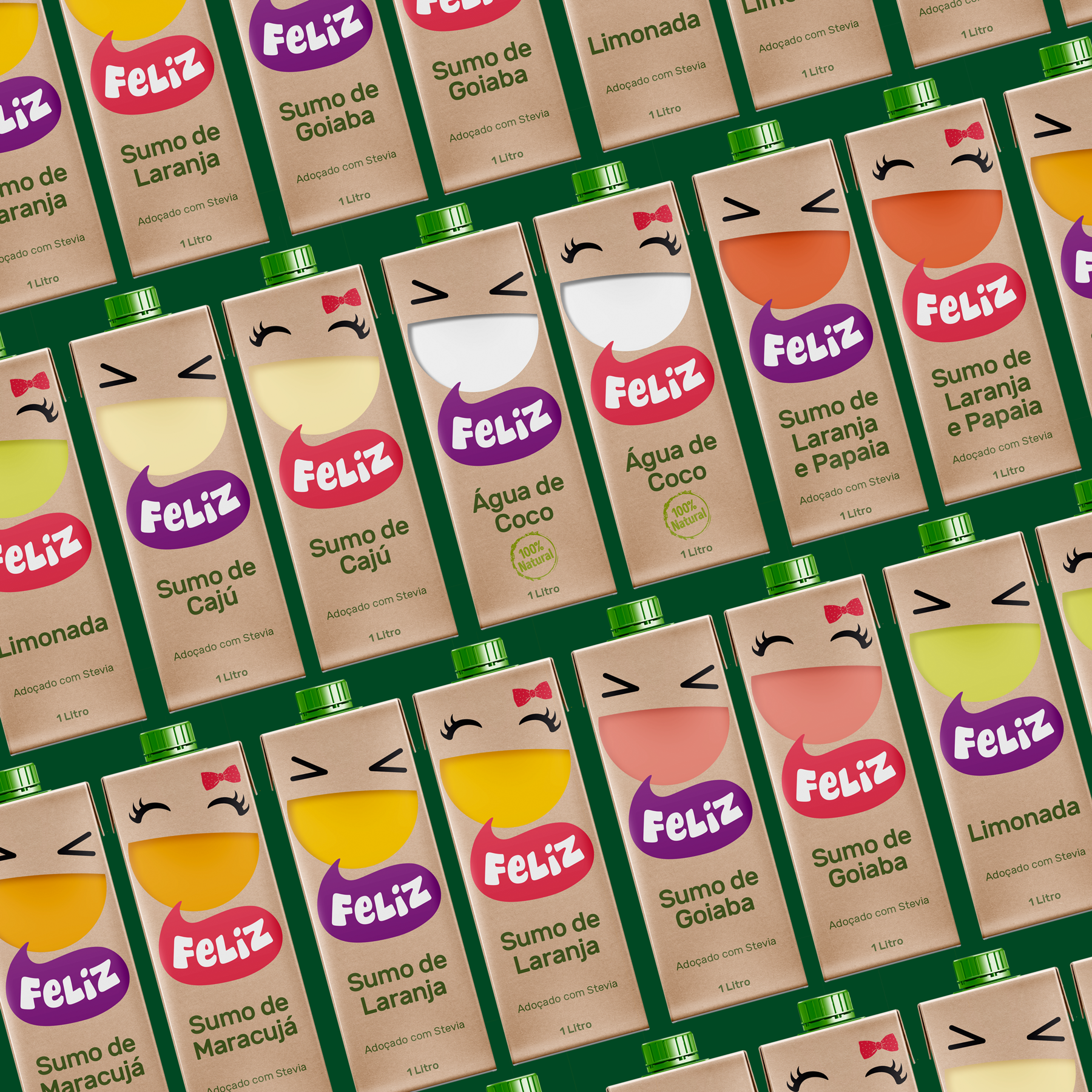 The brand name was originated from the brand's positioning, young, fresh, friendly, positive and happy. 
Feliz means happy in Portuguese. The adorable graphics were designed with the purpose of suggesting to people to smile.
Strongly inspired by the contagious smiles of the African kids, this brand is represented by two big smiles, from a boy and from a girl, which allows exploring great opportunities of emotional communication on the shelf. 
The graphics make the brand cute, and helps establishing connections with the consumers.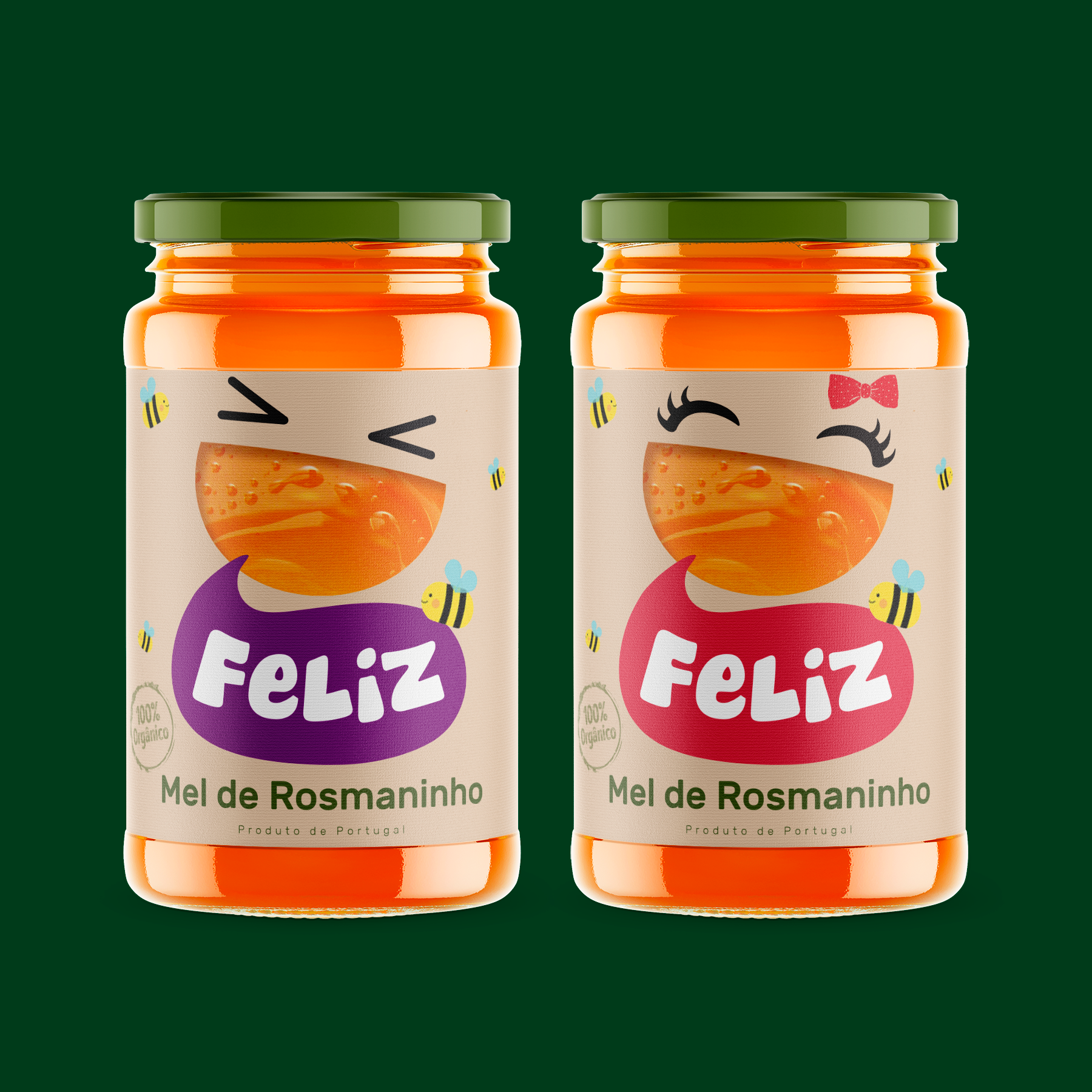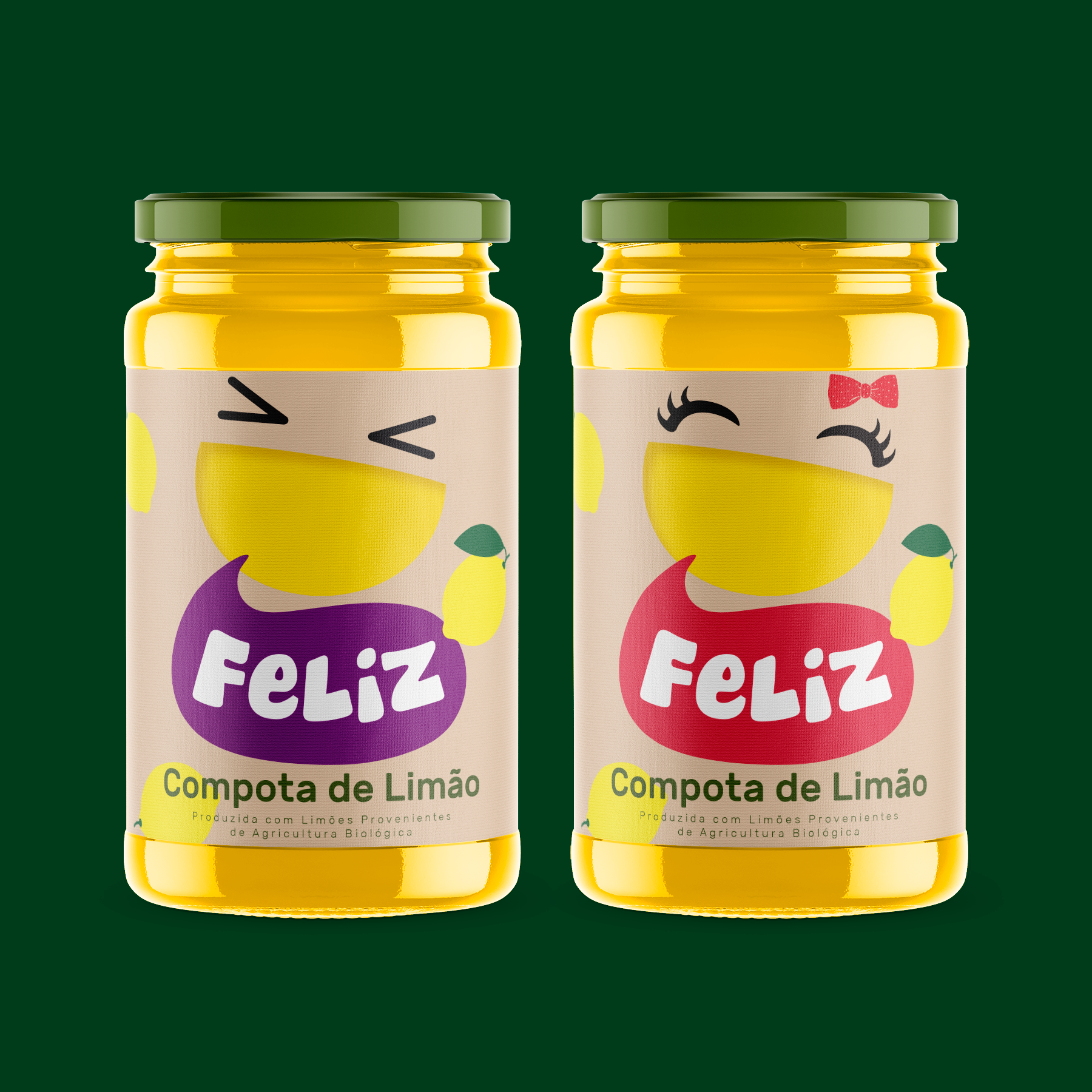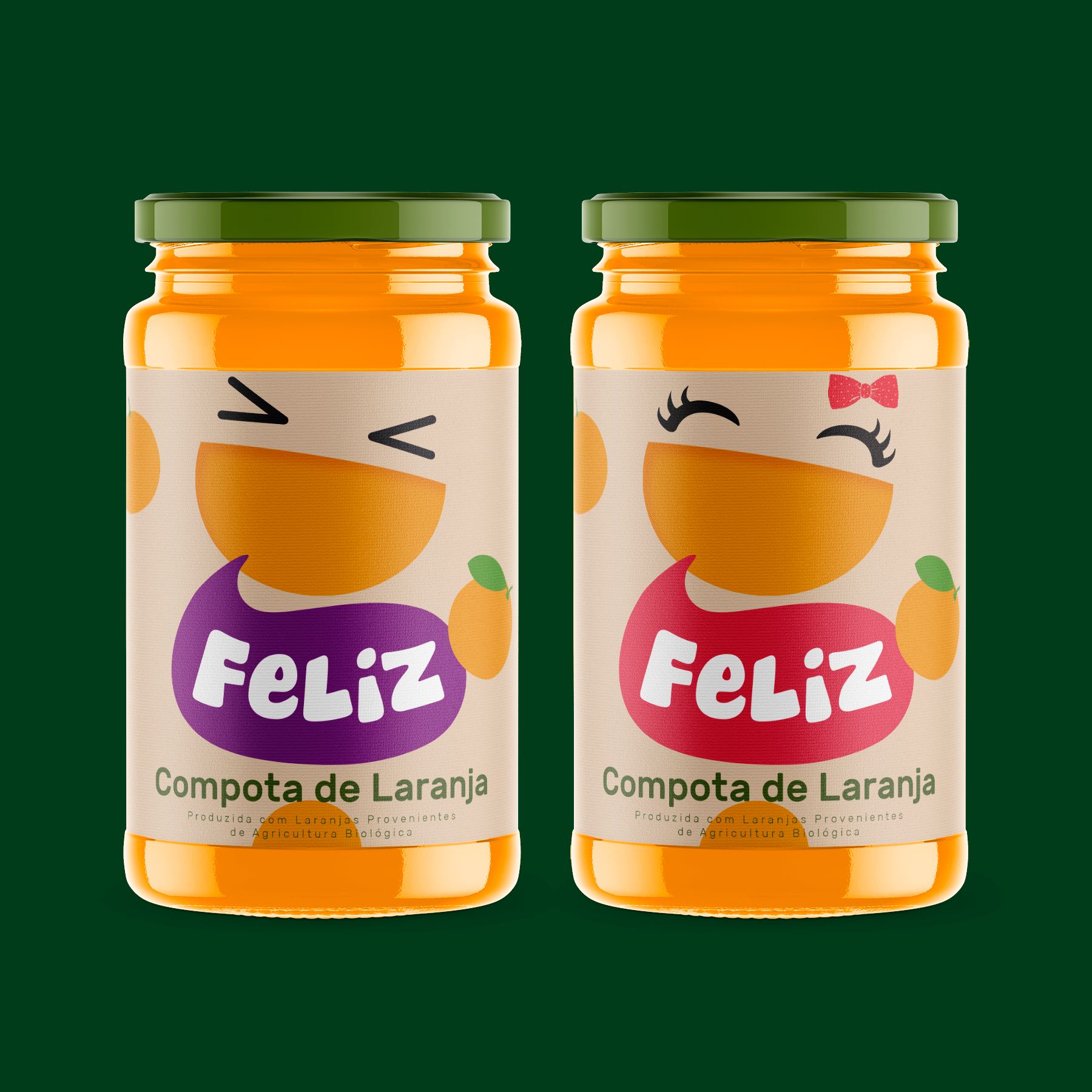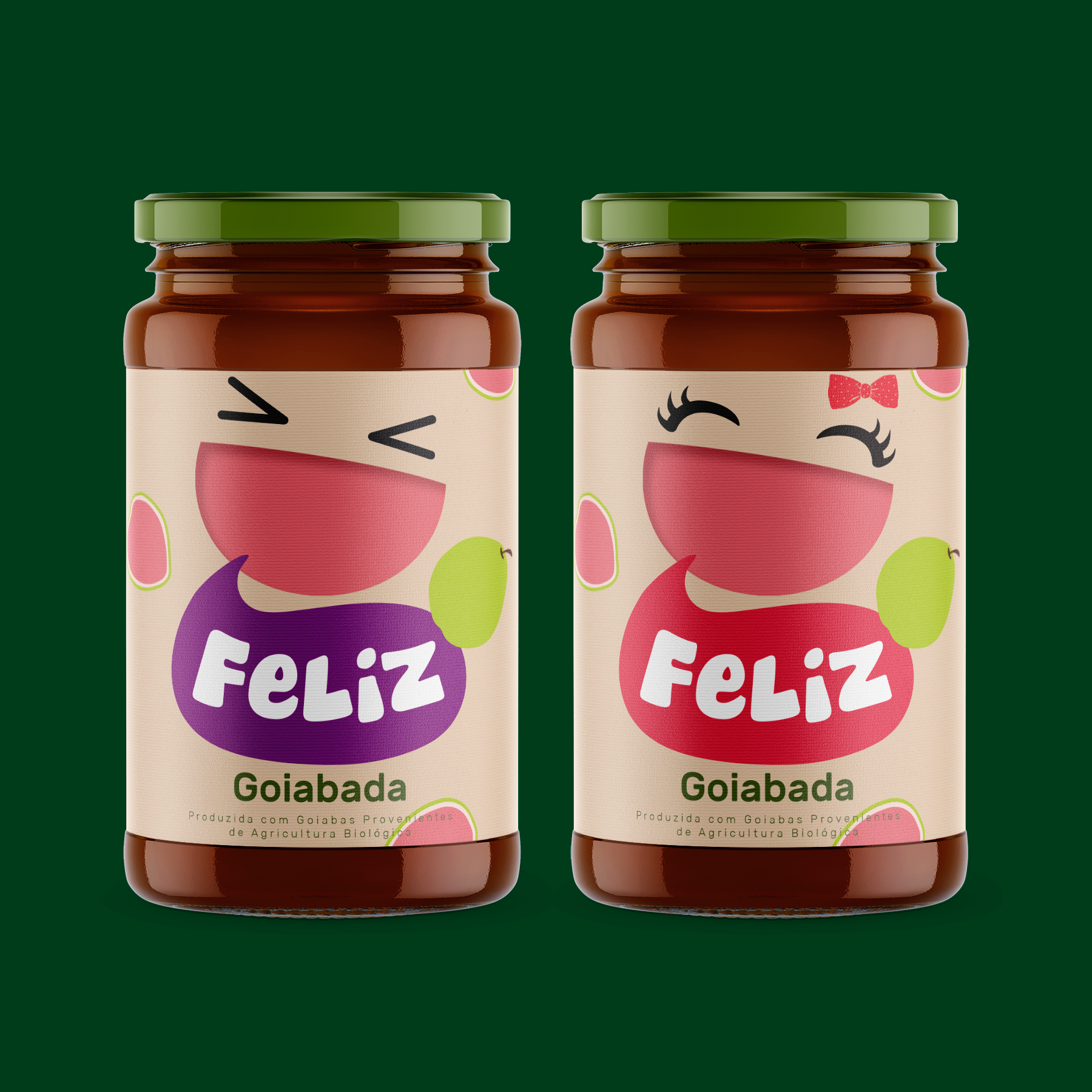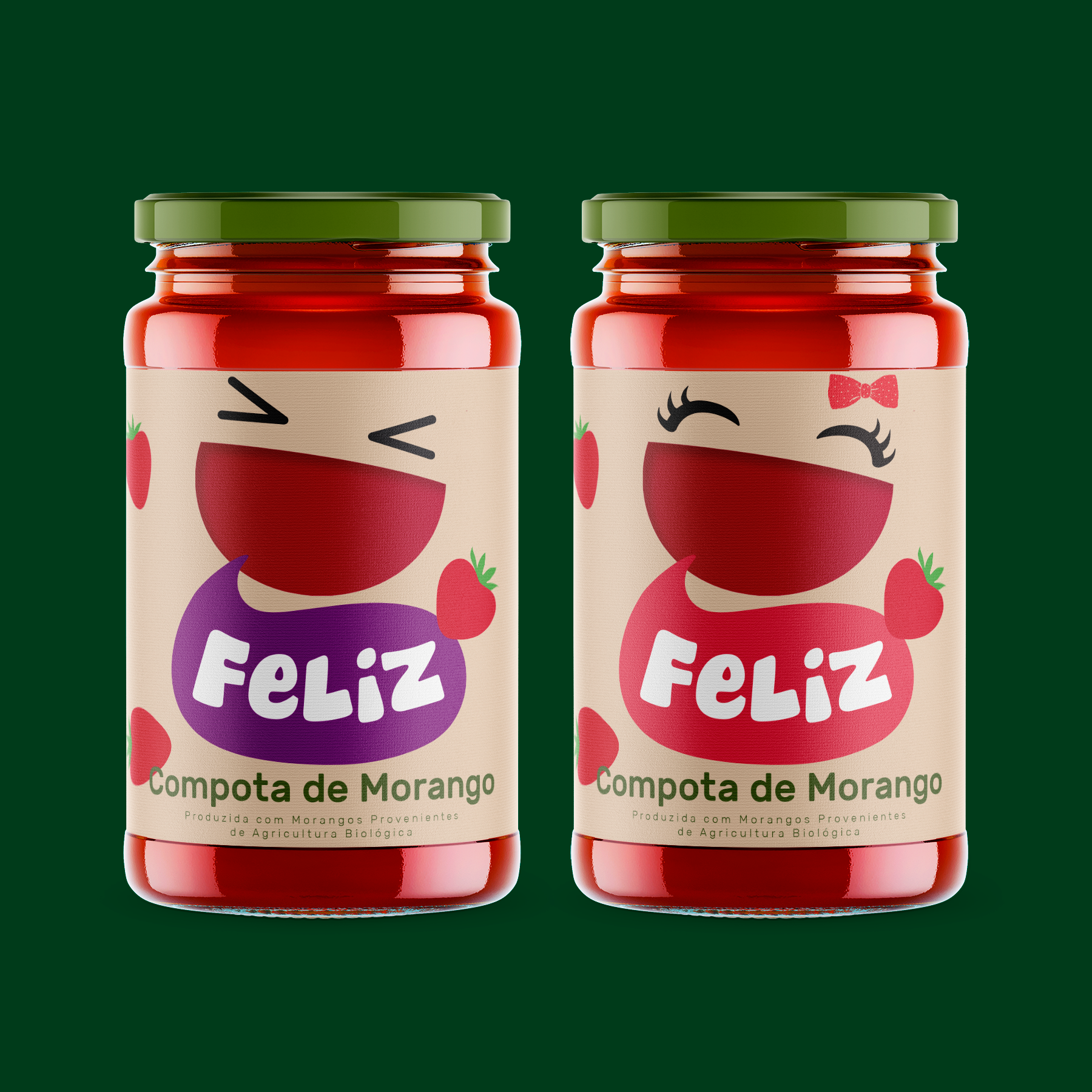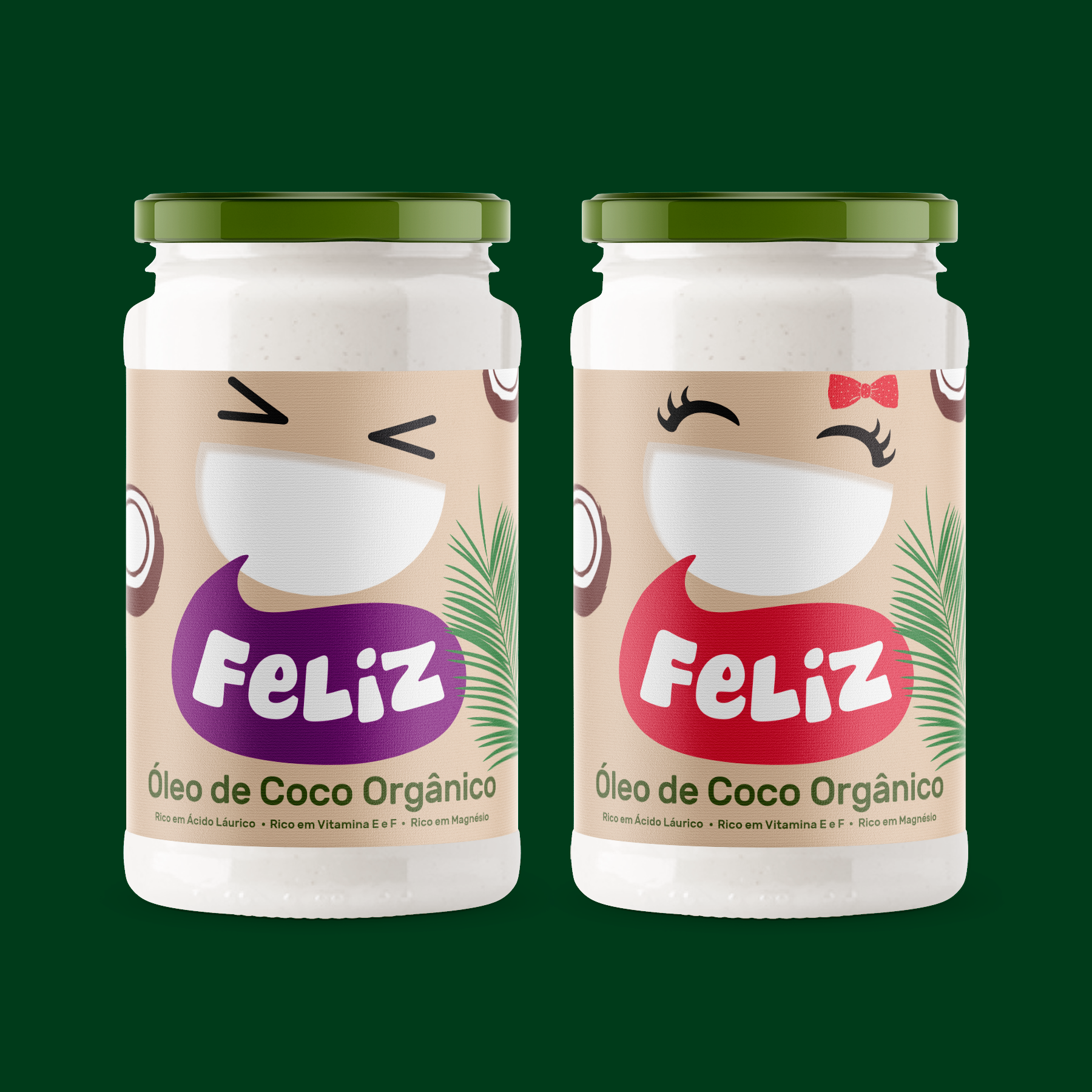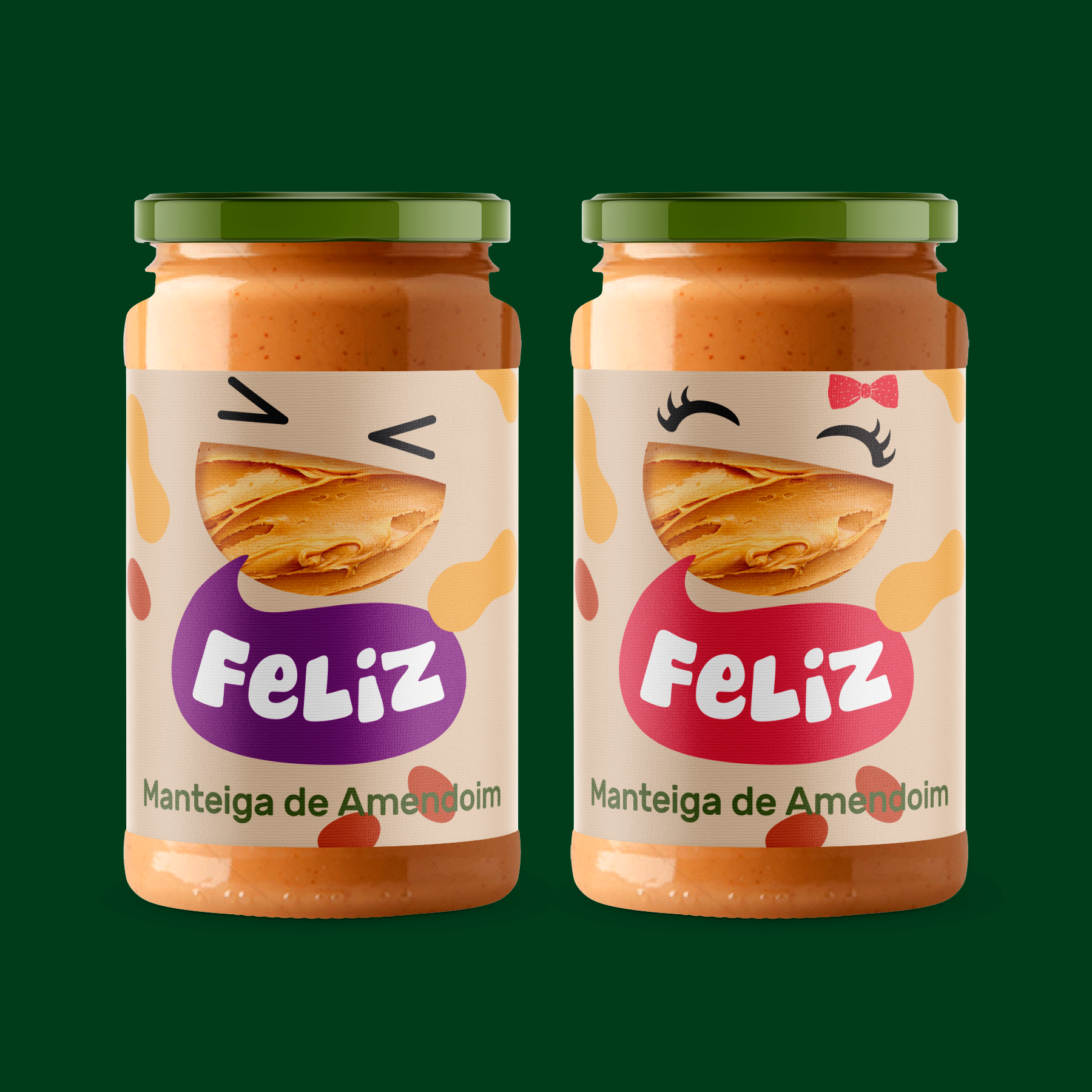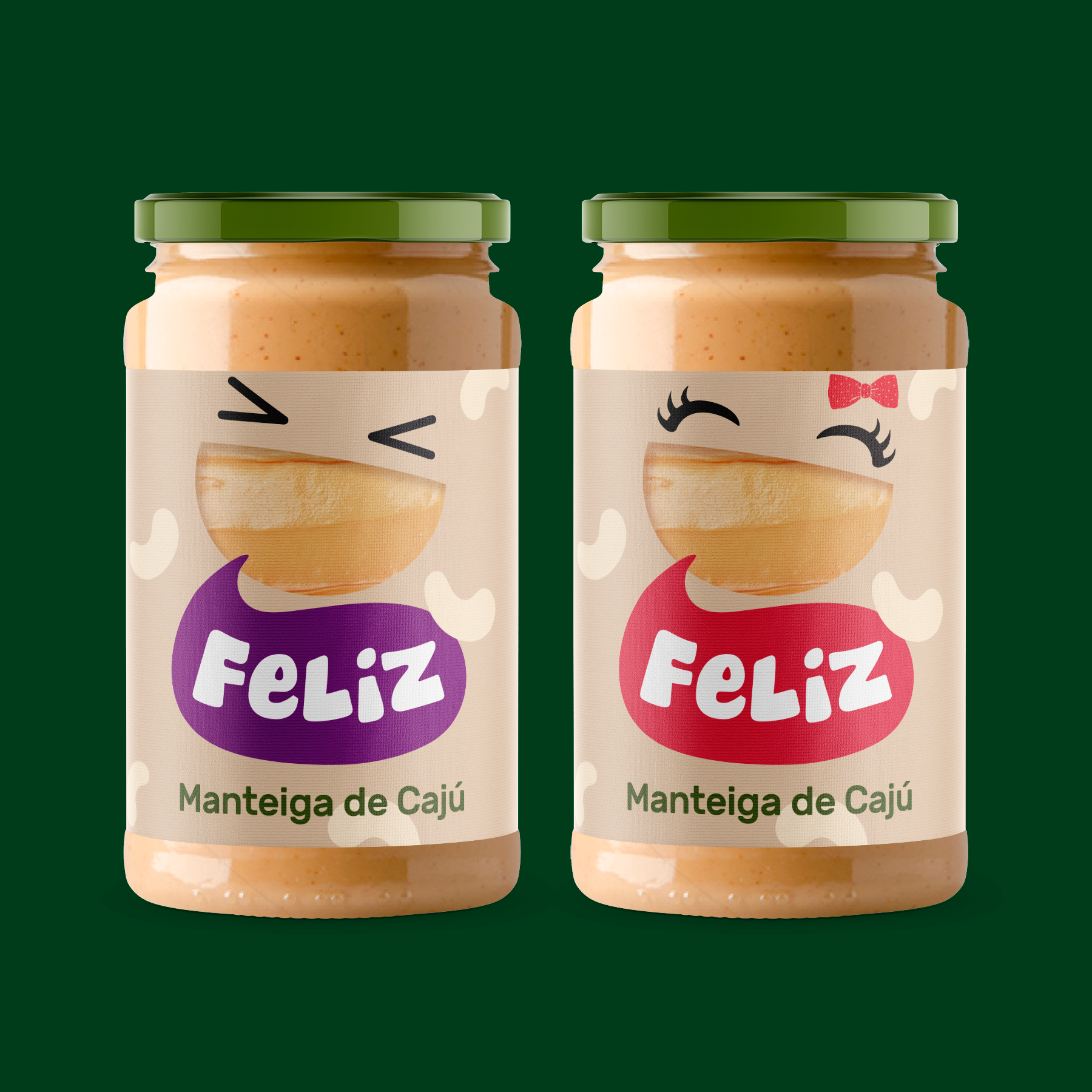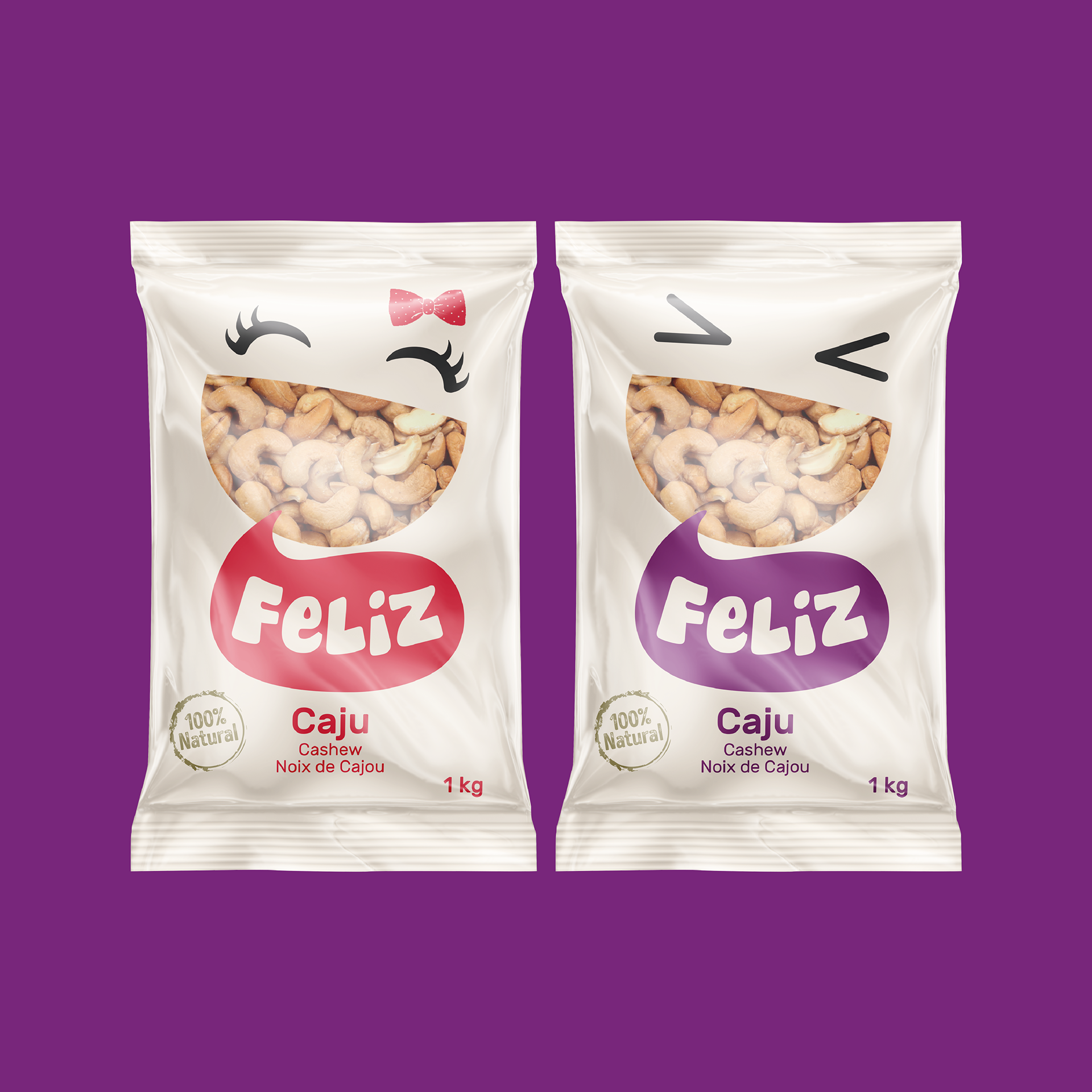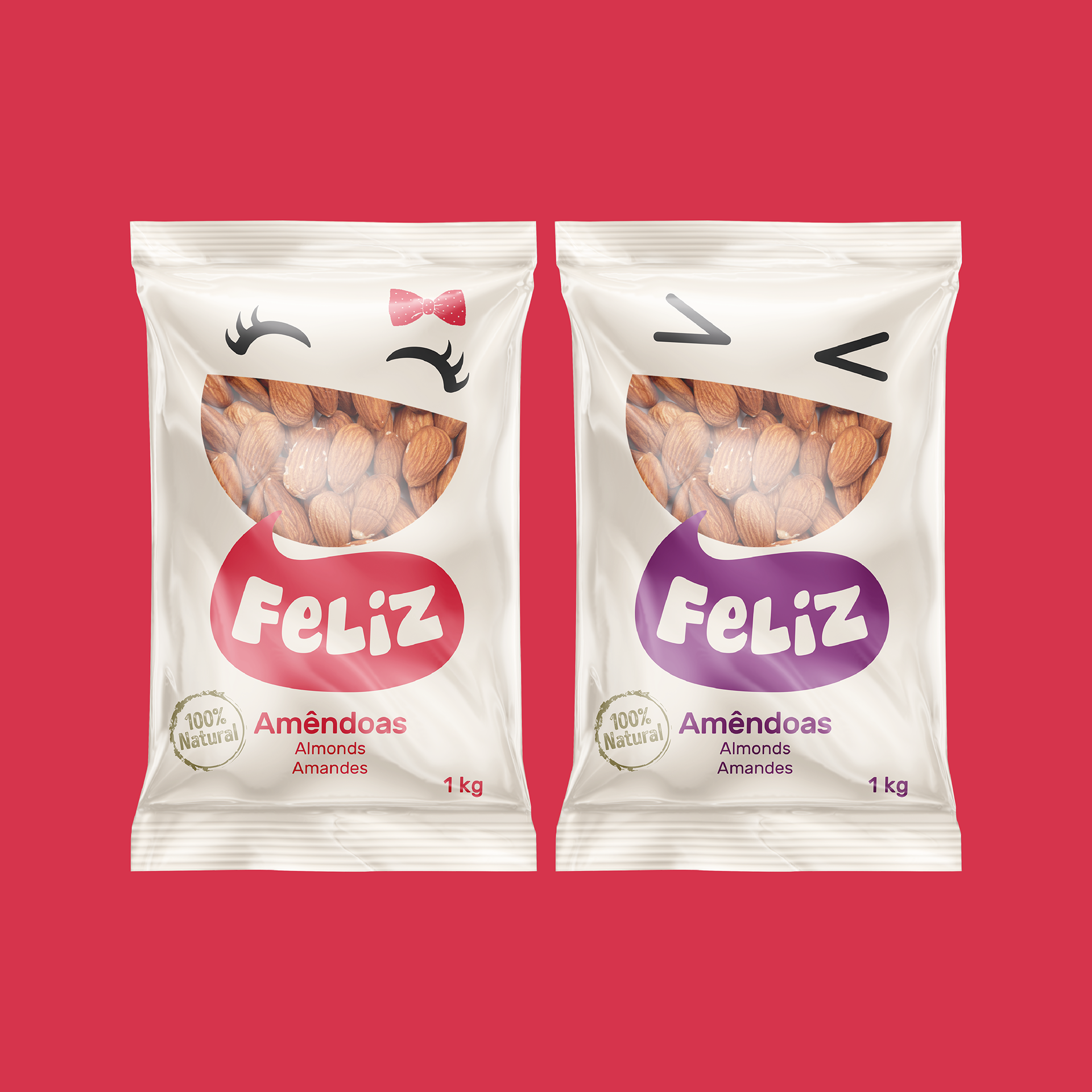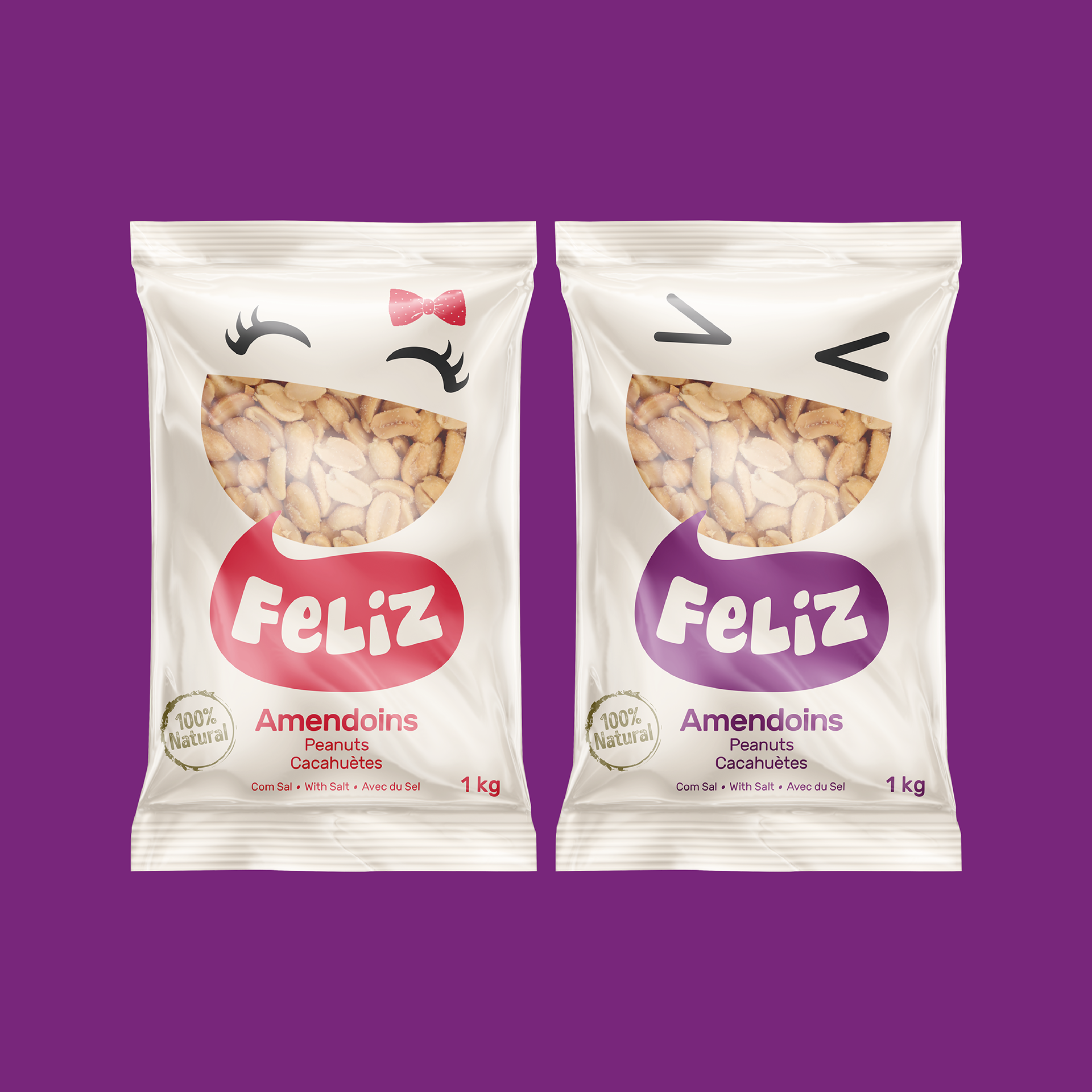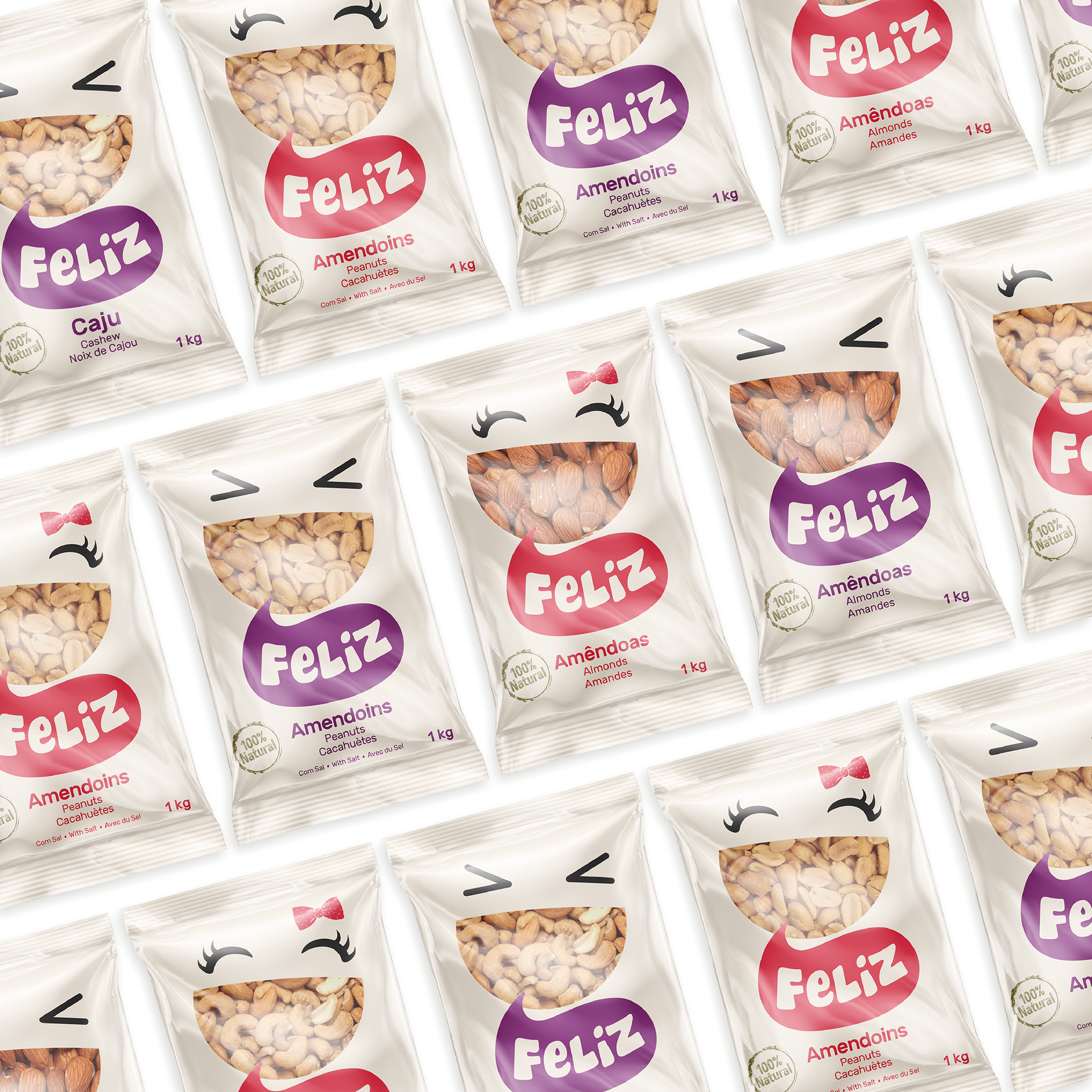 Scope of Work: Design Strategy, Positioning, Ton of Voice, Naming, Brand Identity, Illustration, 2D Graphics, Artwork and Execution of Print.Ready Files.